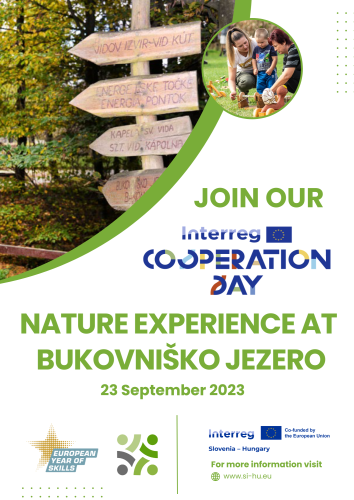 Save the date and take part in our nature experience event in the frame of the Interreg Cooperation Day 2023 which will take place on Saturday, 23 September 2023 at Lake Bukovnica (Slovenia).
This year already for the 12th time in the row, we celebrate the Cooperation Day. In addition to promoting the programme and the Interreg co-financed projects, this year's Interreg Cooperation Day 2023 also celebrates the European Year of Skills.
The participation at the event is for free. Free bus transportation will be oragnised by the porgramme tot he event. The invitation, detailed programme and registration for the Interreg Cooperation Day 2023 will be available shortly.
So book this day, come and experience nature with us.