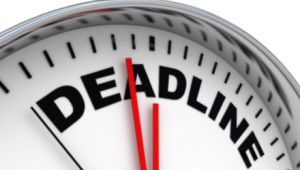 We would like to inform you that on Tuesday, 18th June 2019 at 12.00 p.m. the 6th deadline for the submission of project applications in the frame of the Open Call for Proposals of the Cooperation Programme Interreg V-A Slovenia-Hungary will expire.
In connection with the upcoming expiry of the deadline we encourage you to submit your project application as soon as possible and not to wait until the very last moment.
The Open Call and the application pack are available on the programme's website.
We wish you a successful submission!