GO IN NATURE – Final presentation of project results carried out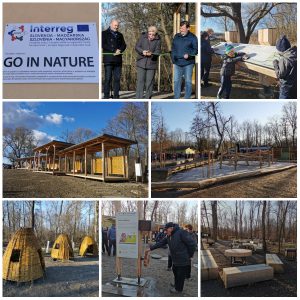 On Friday 28 February 2020, a final workshop and presentation of the results of the GO IN NATURE project in Murska Sobota were held as well as the opening of the new installed environmentally-friendly facilities.  The area along the Mura river will be more attractive for touristic, recreational and educational purposes.
The municipality Murska Sobota, as the project's lead partner, identified the area along the Mura River as an important tourist and natural point in the past, and with the GO IN NATURE project they made the largest investment in the area. An entry point, a teaching route, an outdoor classroom and a children's playground were set up. In this way, the area along the Mura River in Krog enables visitors to experience a nature-friendly and pleasant and educational experience of this protected area.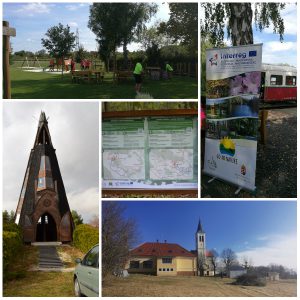 The partnership, consisting of Slovenian and Hungarian partners, has established, in addition to green tourism programs for experiencing nature and biodiversity in the cross-border area, five well-established locations in three years. They established a network of nature-friendly tourism infrastructure in nature protected areas in the form of eco-camps and additional infrastructure (in addition to investments in Krog, a renovated lookout tower, established excursion points and forest rest areas).