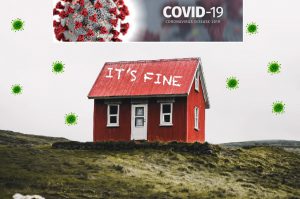 We are informing you that employees in frame of the Managing Authority and the Joint Secretariat of the Interreg SI-HU Cross-border Program will due to extraordinary circumstances connected to the outbreak of coronavirus, which causes the COVID-19 disease, carry on their work from home from Monday, 16th of March 2020 until further notice. Such action is needed to ensure that program matters are kept as smooth as possible, despite the circumstances.

For all issues related to project implementation and monitoring, our Contract managers can be reached through their usual account names in the eMS (mailbox) system, their e-mail addresses and their individual telephone numbers. Since some technical solutions which we are currently using for communication in this emergency situation might become temporarily unavailable,  we sincerely ask for you understanding.

All other matters and information can be sent by email to si-hu.svrk@gov.si or by phone between 9 am and 3 pm.
Any further information and general guidance regarding the implementation of the program and projects will be published on the program website.
We hope that the situation will return to normal as soon as possible. Until then we wish you all the best and most of all stay healthy.
The Managing Authority and Joint Secretariat Interreg V-A Slovenia-Hungary